NAVY BLUE KITCHEN CABINETS INSPO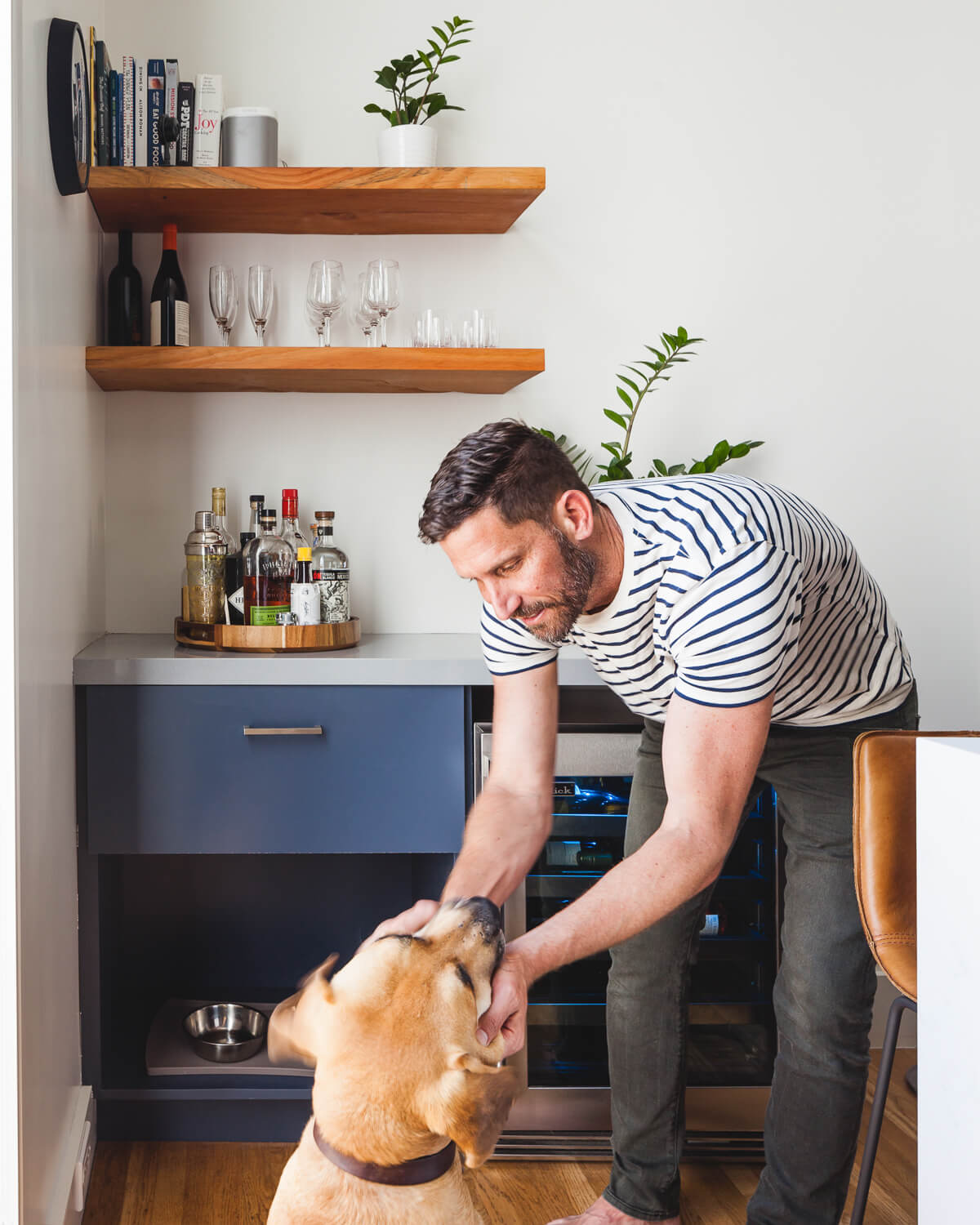 Navy Blue Kitchen Cabinets
The moody sophistication of navy blue cabinets is perfect for any setting. Why then have we not introduced Navy blue kitchens sooner? Interior designers are known for their love of blue colors.
As navy blue is perceived as a color of luxury and wealth, your new navy blue kitchen will appear more expensive, almost like a custom cabinet. Blue is also associated with trust, so it is popular among banks and governments as well.
It works equally well with either a modern kitchen style or a more traditional style like shaker cabinets in farmhouse kitchens. An environment with the right lighting can make a navy blue kitchen cabinet look stunning.
You can use a two-toned kitchen cabinet style to introduce navy blue to your kitchen. Here is where you would introduce two colors into your kitchen design. As an example, you may have a white top cabinet and a navy base cabinet. With this light shade, you are able to introduce color to the room without overpowering it. Consider using your kitchen island to introduce navy blue into your space if you have space for one.

QUESTIONS ABOUT NAVY BLUE KITCHEN CABINETRY
Is navy a trendy color for kitchens?
At the moment, navy kitchens are very popular, and you can see that in the color options available on the mass market. Navy has remained a popular color throughout history, and thus isn't as risky as green and orange.
Navy cabinets will they go out of style?
Definitely not in the near future! All the trends points towards navy blue cabinets as remaining a popular option in a contemporary kitchen.
What color goes well with navy blue kitchen cabinets?
The navy blue kitchen cabinets are actually very versatile and should definitely be considered when remodeling your kitchen. White, gray, and other neutral colors do very well with navy…as you may imagine. However, other vivid colors also go well with navy cabinetry. Among the many options available with a navy blue cabinet are gold, orange and yellow.
What countertop color goes with navy blue cabinets?
White countertops are the most obvious choice to complement dark blue cabinets. This color, however, contrasts well with grays, blacks, as well as whites. For a truly bold contrast with navy cabinets, you should consider orange or green worktops. The most popular option still remains marble countertops, but quartz countertops are gaining in popularity.
Shop the Bylder by Mod Cabinetry, Euro by Mod Cabinetry, and Naturals by Mod Cabinetry lines to find navy blue kitchen cabinets that will bring your kitchen to life.
Navy Blue Cabinet Options
Questions? 1-888-455-1663
Start Designing Your Navy Blue Cabinets
Questions? 1-888-455-1663