BLUE KITCHEN CABINET INSPO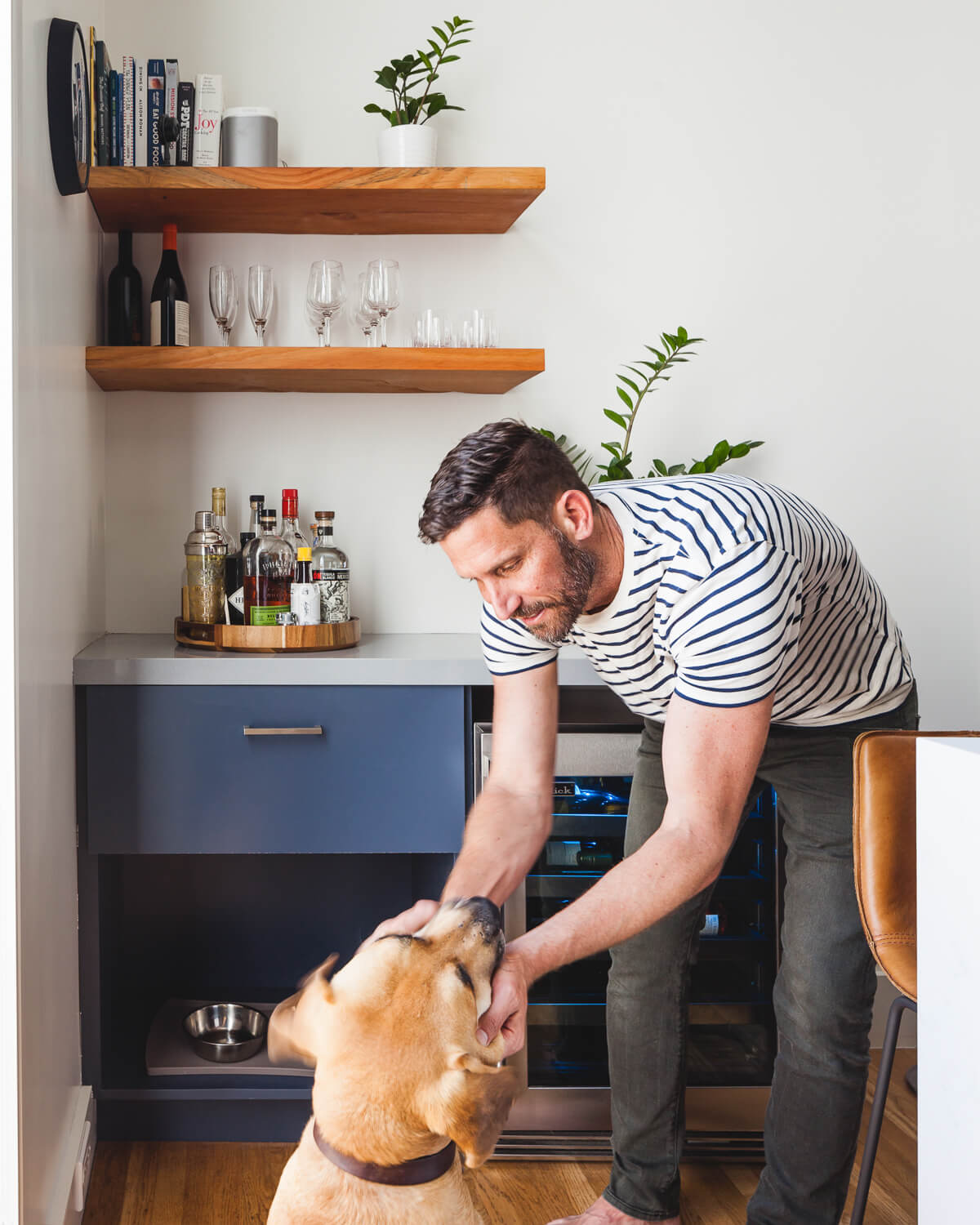 Blue kitchen cabinet ideas are bringing a new level of style to the kitchen. Historically, blue has not been associated with a modern kitchen, but when you think about it, it actually makes sense. Based on the psychology of colors, blue is a color that represents calmness, solidity, cleanliness, as well as natural aspects such as sky and water. So, it has many characteristics that make it an excellent choice for kitchen cabinet colors. Apart from this, it is easy to understand why blue cabinetry is growing in popularity. The incredibly wide variety of blue color tones makes it easy to find a color that will work well in your kitchen.
You can find navy blue kitchen cabinets, light blue kitchen cabinets, powder blue cabinets, and other modern blue colors that have plenty of personality. Currently, navy blue cabinets are very trendy, and they look great as an island in any modern kitchen. Additionally, it is a color that goes well with stainless steel appliances. There is nothing like a sunny day under a clear blue sky or gazing out at a shimmering blue ocean to put you at peace. Blue evokes feelings of relaxation, peace, quiet, and grandness. Inside the home, blue creates the same feeling of tranquility, space, and luxury.
Shades Blue Kitchen Cabinets
Are you attracted to a single tone of blue or a trendy two-tone cabinet? When it comes to the right shade of blue to give you the desired impact and the perfect match of style, these are some ideas to help you out in designing.
Dark Blue Kitchen Cabinets
Dark blue shades like navy or royal blue are a luxury blend of coolness and warmth that is perfect for a contemporary or modern kitchen.
It is probably a good idea to contrast dark cabinets with white or light grey. You might even consider a copper splash back!
Light Blue Kitchen Cabinets
In relation to light to mid-tones of blue, a blue kitchen cabinet is a perfect choice for adding an airy, calm, playful atmosphere.
It is ideal and elegant for small kitchens in any decor to use light blue cabinets, while medium and dark colors are best for larger ones. Kitchens with light blue cabinets look great with very light colors, such as white subway tile backsplashes and grey or white countertops.
Shop the Bylder by Mod Cabinetry, Euro by Mod Cabinetry, and Naturals by Mod Cabinetry lines to find the perfect blue to bring your kitchen to life.
Lines that offer Blue Kitchen Cabinets
Questions? 1-888-455-1663
Let's Get Started Designing Your Blue Kitchen
Questions? 1-888-455-1663